At Esther Scent, we are pleased to present our Dead Sea Spa treatment, containing pure Dead Sea mud and Moroccan ghassoul.
This special treatment promotes increased metabolism, detoxification, and recovery from fatigue. Your skin will become more smooth, moist, white and beautiful.
About Dead Sea Mud
Our treatment uses 100% natural mud formed over thousands of years on the bottom of the Dead Sea, on the border of Israel and Jordan.
Dead Sea mud is rich in magnesium, calcium, potassium and other minerals and organic ingredients, and is a specially-selected natural product completely free of added oils, fragrances or preservatives.


About Ghassoul
Ghassoul is a natural clay from Morocco that provides both superior cleansing and moisturizing power.
It is highly absorbent, easily removing dirt, toxins and dead skin without excessive rubbing.
Rich in minerals for moisturizing and smoothing your skin.


Effects of Dead Sea Mud Pack
Dead Sea mud with ghassoul will bring your skin to a new level of smoothness and clarity.
It improves blood circulation, so your skin may feel warm soon after applying the pack.


On the Surface of Your Skin…
Promotes absorption of mineral ions.
The highly absorbent, concentrated minerals detoxify and disinfect the skin, while improving the skin's barrier effect, reducing skin problems.
Inside Your Skin…
Improves metabolism and promotes perspiration, helping to detoxify the skin.
Dead Sea Mud Bath
After a Dead Sea mud pack, experience a Dead Sea Mud Bath.
You will feel your tired, stiff muscles relaxing, while your body's excess water is flushed from the skin through profuse perspiration, even if you normally hardly ever break a sweat.
You can choose from five different relaxing aromas, selecting one that's just right for you.


What's more, it also has a good effect on the rough, thickened skin on the soles of the feet.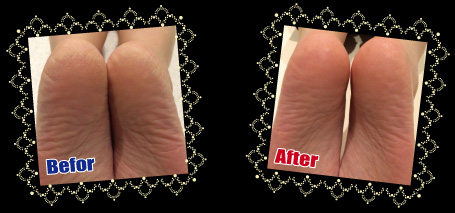 Finally, a full-body all-hand treatment promotes excellent blood circulation and suppleness of the body. This is an experience not to be missed.
>> DEAD SEA SPA Menu…